Learn about Metrical Feet
Invite award winning children's poet and teacher Robert Pottle to your school!!!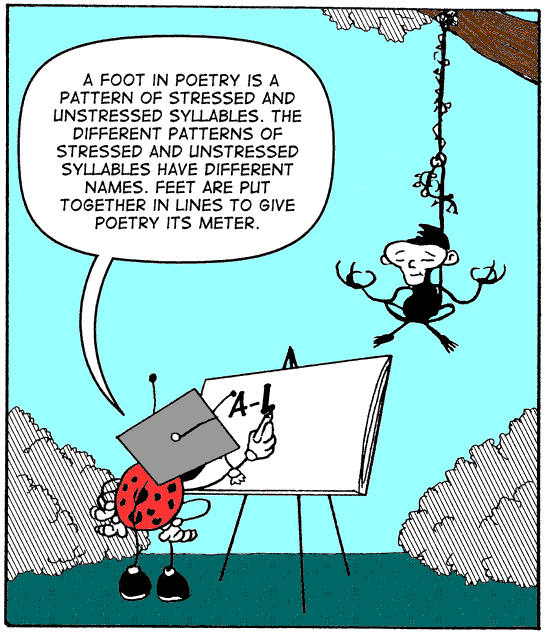 Poetry Bug: A foot in poetry is a pattern of stressed and unstressed syllables. The different patterens of stressed and unstress sylables have different names. Fett are put together into lines to give poetry its meter.
Check out books by award-winnig children's poet Robert Pottle
Children's Author and teacher Robert Pottle now has a DVD!
Teachers, learn how to teach story writing from a professional author and teacher!

Teachers check out Robert Pottle's Matrix Writing!
Poems, text, and color by: Robert Pottle
Line art by: Jonathan Siruno