Learn about Stressed Syllables a.k.a. Accented Syllables
Invite award winning children's poet and teacher Robert Pottle to your school!!!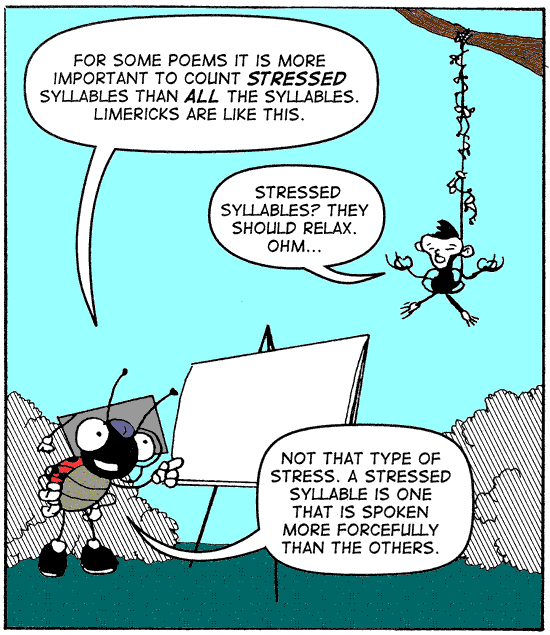 Poetry Bug: For some poems it is more important to count stressed syllables. Limericks are like this.
Monkey: Stressed syllables? They should relax. Ohm...
Poetry Bug: Not that type of stress. A stressed syllable is one that is spoken more forcefully that the others.
Note from Robert Pottle: "Stressed syllable" is also known as an "accented syllable."
Check out books by award-winnig children's poet Robert Pottle
Children's Author and teacher Robert Pottle now has a DVD!
Teachers, learn how to teach story writing from a professional author and teacher!

Teachers check out Robert Pottle's Matrix Writing!
Poems, text, and color by: Robert Pottle
Line art by: Jonathan Siruno