Learn How to Write a Limerick
Invite award winning children's poet and teacher Robert Pottle to your school!!!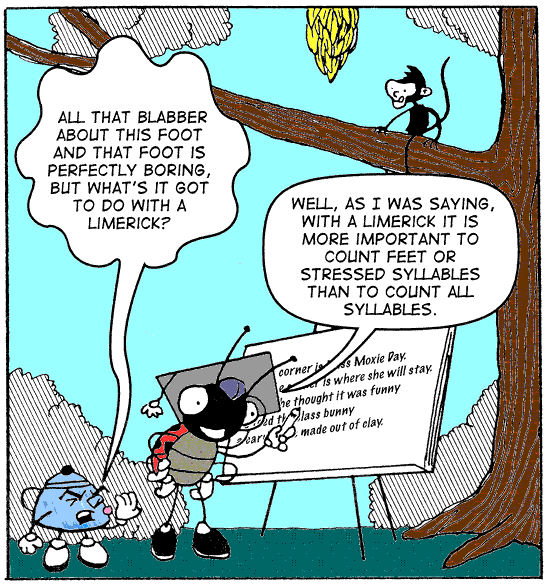 Teapot: All that blabber about this foot and that foot is perfectly boring, but what's it got to do with a limerick
Poetry Bug: Well, as I was saying, with a limerick it is more important to count feet or stressed syllables than to count all syllables.
Check out books by award-winnig children's poet Robert Pottle
Children's Author and teacher Robert Pottle now has a DVD!
Teachers, learn how to teach story writing from a professional author and teacher!

Teachers check out Robert Pottle's Matrix Writing!
Poems, text, and color by: Robert Pottle
Line art by: Jonathan Siruno