Learn about the Metrical Foot: Amphibranch
Invite award winning children's poet and teacher Robert Pottle to your school!!!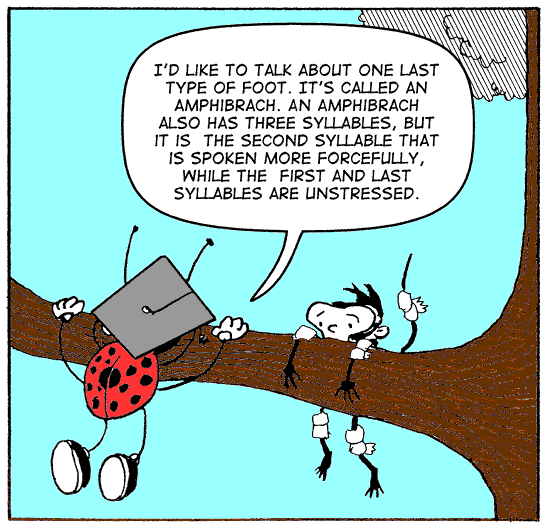 Poetry Bug: I'd like to talk about one last type of foot. It's called an amphibranch. An amphibranch also has three syllables, but it is the second syllable that is spoken more forcefully, while the first and last syllables are unstressed.
Check out books by award-winnig children's poet Robert Pottle
Children's Author and teacher Robert Pottle now has a DVD!
Teachers, learn how to teach story writing from a professional author and teacher!

Teachers check out Robert Pottle's Matrix Writing!
Poems, text, and color by: Robert Pottle
Line art by: Jonathan Siruno