Learn about the Metrical Foot: Dactyl
Invite award winning children's poet and teacher Robert Pottle to your school!!!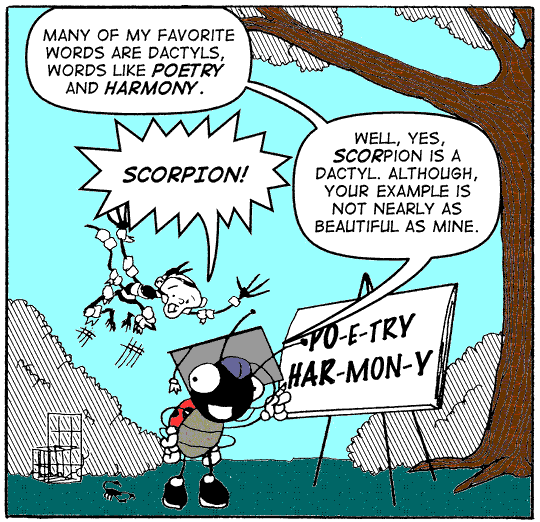 Poetry Bug: Many of my favorite words are dactyls, words like poetry (po-e-try) and (har-mon-ty) harmony.
Monkey: SCORPION!
Poetry Bug: Well, yes, "scorpion" (scor-pi-on) is a dactyl. Although, your example is not nearly as beautiful as mine.
Check out books by award-winnig children's poet Robert Pottle
Children's Author and teacher Robert Pottle now has a DVD!
Teachers, learn how to teach story writing from a professional author and teacher!

Teachers check out Robert Pottle's Matrix Writing!
Poems, text, and color by: Robert Pottle
Line art by: Jonathan Siruno