Learn about the Metrical Foot: Trochee
Invite award winning children's poet and teacher Robert Pottle to your school!!!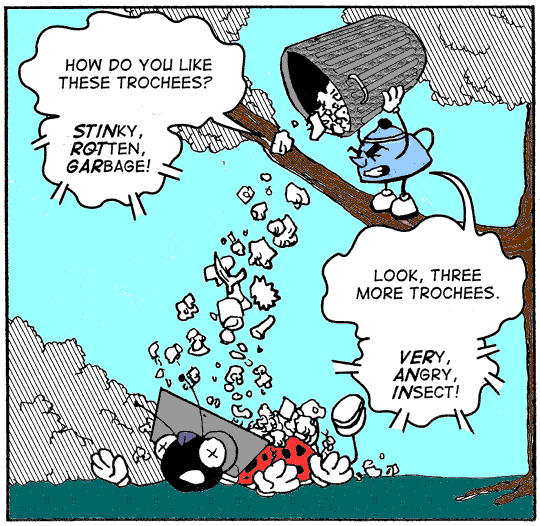 Teapot: How do you like these trochees?
Teapot: Stinkey (Stin-key), rotten (rot-ten), garbage (gar-bage)!
Teapot: Look, three more trochees.
Teapot: Very (Ver-y), angry (an-gry), insect (in-sect)!
Check out books by award-winnig children's poet Robert Pottle
Children's Author and teacher Robert Pottle now has a DVD!
Teachers, learn how to teach story writing from a professional author and teacher!

Teachers check out Robert Pottle's Matrix Writing!
Poems, text, and color by: Robert Pottle
Line art by: Jonathan Siruno