Learn How to Write a Limerick
Invite award winning children's poet and teacher Robert Pottle to your school!!!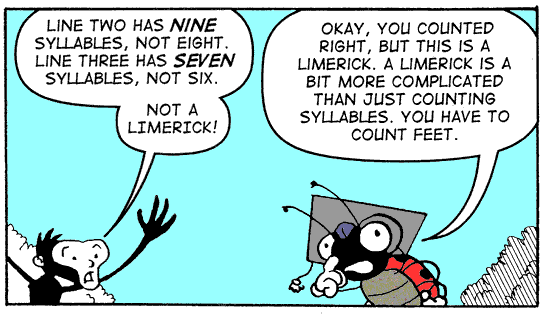 Monkey: Line two has nine syllables, not eight. Line three has seven not six.
Monkey: Not a limerick!
Poetry Bug: Okay, you counted right, but a limerick is a bit more complicated than just counting syllables. You have to count feet.
Check out books by award-winnig children's poet Robert Pottle
Children's Author and teacher Robert Pottle now has a DVD!
Teachers, learn how to teach story writing from a professional author and teacher!

Teachers check out Robert Pottle's Matrix Writing!
Poems, text, and color by: Robert Pottle
Line art by: Jonathan Siruno